Dynamic Client Engagements
Labyrinth Coaching & Consulting is a speciality consultancy that creates clarity in the complex lives of individuals and organisations through powerful business growth strategies. We offer a range of consulting services including strategic planning, leadership development, change management, organisational development, coaching skills, and development programmes.

We partner with you to help you achieve your goals by creating direction, building clear paths and empowering you to have the confidence needed to do it yourself. Here are some of the many clients and industries we have worked with. You can be assured you are in good hands.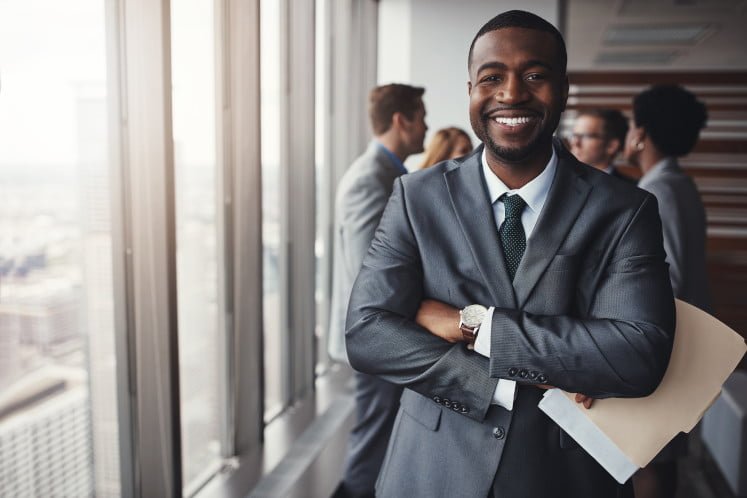 Current Client Engagements
| Month | Programme | Module | Location | Sector |
| --- | --- | --- | --- | --- |
| May , 2020 | Planning & Leading your Organisation's Response to COVID-19 | Two | Webinar | Business Services |
| May , 2020 | Organisation Development & Design Development Programme | 6 Sessions | Webinar | Food & Dairy |
| Jun , 2020 | Executive Team COVID-19 Response Facilitation | One | Webex | Food & Dairy |
| Jun , 2020 | Organisation Design Programme | 4 Sessions | | Food & Dairy |
| Jun , 2020 | Planning & Leading your Organisation's Response to COVID-19 | Two | Webinar | |
| Jul , 2020 | Developing the HR People Strategy | One | Webinar | Food & Dairy |
| Jul , 2020 | The Evolving Role of Global HR | One | Webinar | Food & Dairy |
| Sep , 2020 | Organisation Development & Design | Two | Client Office (In-Person) | Government Services |
| Oct , 2020 | Shadow Consulting Thinking Partner | N/A | MS Teams | Health Care |
| Oct , 2020 | Building an Inclusive Organisation via OD | N/A | Webinar | Business Services |
| Nov , 2020 | Organisation Design Programme | 6 Sessions | MS Teams | Engineering |
| Oct , 2020 | Advanced Change Management | 6 Sessions | Webex | European |
| Dec , 2020 | OD Practitioner Essentials | One | Zoom | Business Services |
| Oct , 2020 | OD TOM & Influencing Programme | 5 Sessions | MS Teams | Higher Education |
| Jan , 2021 | Advanced Organisation Development & Design | 8 Sessions | Webex | Business Services |
| Jan , 2021 | Organisation Design Programme | 4 Sessions | Webex | Engineering |
| Jan , 2021 | Developing a Culture to Drive Sustainable Success (Facilitation) | N/A | Webex | Charity |
| Feb , 2021 | Shadow Consulting Thinking Partner | N/A | MS Teams | Health Care |
| Feb , 2021 | Playbook Development & Implementation - Organisation Design | N/A | Webex | Engineering |
| Feb , 2021 | Inclusion & Diversity Listening Sessions (Design, Train-the-Trainer & Pilot Delivery) | N/A | MS Teams | Government Services |
| Mar , 2021 | Ultimate Destination & Strategy Facilitation | N/A | MS Teams | Government Services |
| Mar , 2021 | What does it take to design organisations of the future? | N/A | MS Teams | Business Services |
| May , 2021 | Advanced Change Management | 6 Sessions | Webex | European |
| May , 2021 | LCC ODM Organisation Development | Modular (4 Sessions) | Webex | |
| May , 2021 | OD Practitioner Essentials | One | Zoom | Business Services |
| May , 2021 | Advanced Organisation Development & Design | 8 Sessions | Webex | Business Services |
| Jun , 2021 | Advanced Organisation Development & Change Management Programme | 10 Sessions | Webex | Health Care |
| Jun , 2021 | LCC ODM Organisation Design | Modular (4 Sessions) | Webex | |
| Jun , 2021 | LCC OD Mastery Programme | Module 1 | In-Person (London) | |
| Jul , 2021 | LCC ODM FULL Org Development & Design | Modular (8 Sessions) | Webex | |
| Sep , 2021 | LCC ODM Organisation Development | Modular (4 Sessions) | Webex | |
| Oct , 2021 | LCC ODM Organisation Design | Modular (4 Sessions) | Webex | |
| Jul , 2021 | LCC E-Learning Shadow Consulting Clinic | N/A | Webex | |
| Oct , 2021 | Org Design Review | N/A | In-Person (London) | Government Services |
| Nov , 2021 | LCC ODM FULL Org Development & Design | Modular (8 Sessions) | Webex | |
| Dec , 2021 | LCC E-Learning Shadow Consulting Clinic | N/A | Webex | |
| May , 2021 | LCC ODM Membership Events | N/A | Webex | |
| Jun , 2021 | LCC ODM Membership Events | N/A | Webex | |
| Jul , 2021 | LCC ODM Membership Events | N/A | Webex | |
| Sep , 2021 | LCC OD Mastery Programme | Module 1 | In-Person (London) | |
| Sep , 2021 | LCC ODM Membership Events | N/A | Webex | |
| Nov , 2021 | LCC ODM Membership Events | N/A | Webex | |
| Nov , 2021 | LCC OD Mastery Programme | Module 2 | In-Person (London) | |
Organisational Development & Design Specialists