Labyrinth Coaching & Consulting
LCC a professional Organisational Development and Design consultancy. We work with all organisations wanting to improve their performance by finding the right level of focus, structure and strategy. This can help your organisation achieve its goals with greater efficiency and effectiveness.
Our team has extensive experience working with both private sector organisations as well as not-for-profits, so we can be a valuable partner in helping your organisation to be successful.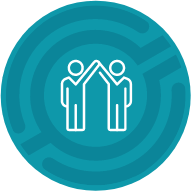 We work with Boards and Senior Leadership teams who need to define, design and implement corporate strategy
We excel at developing Leaders, Organisational Development specialists, Change and HR professionals (Core – Intermediate – Mastery)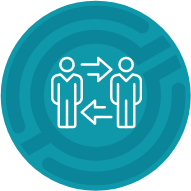 We offer individual coaching and shadow consulting to fast track your success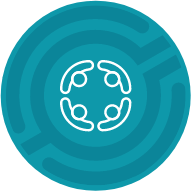 We excel at team coaching and group facilitation to fast track team success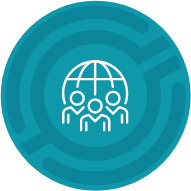 We are specialists at Large Group Interventions to fast track organisational success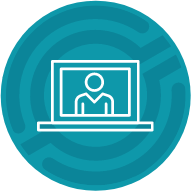 We offer consulting and development via online platforms, as well as in-person where this is possible
Book a Free 30 Minute consultation
Schedule a 20 minute, no obligation consultation with a senior member of our leadership team. This is an opportunity for us to discuss your Consulting or Development questions.
The training that we offer is second to none because not only do our teachers teach, but they are also experienced practitioners in their field.
Organisation Design & Development
Discover your OD journey – Core / Practitioner / Mastery
Leadership & Management Development
Leadership cannot be taught, but it can be learned
We develop credible Human Resource professionals
Leading and coordinating change and transformation in complex environments
Effectively coordinate People, Processes and Change for successful Project Delivery
What our clients say
about us

Materials are really well designed, with references articulated for those who require a lot more detail.
Sylvia has an astute ability to observe and reflect back participant's contributions in a way that both encourages and elevates thinking.
The course gave me great insights and tools which I am very confident will serve me well as a practitioner and more importantly will assist the business to deliver on its strategy now and into the future.
This course was timed perfectly for my colleagues and I as our Department has just established an OD&D unit. I found this course challenging, thought provoking but very enjoyable.
Sylvia provided a fantastic organisation change programme for the whole HROD team at Durham University.
I thought this course was excellent in terms of context and delivery. Sylvia was very knowledgeable in all areas relating to OD&D.
The course was professionally delivered through exceptional teaching driven by a clear passion for the subject matter.